Shared

VPS

Dedicated

WP Enthusiast

WP Professional

WP Professional Plus
Forgot your password or just want to change it? Find out how to reset your password below:
Reset Your Forgotten Password Online
1. Go to the Pair Networks ACC Login page
2. Click the Need Help Logging In? tab below the login box
3. Under Reset Your Password, enter your username in the open field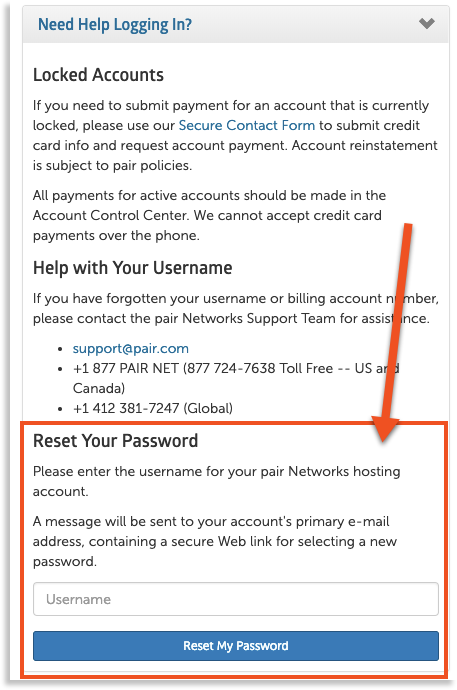 4. Click Reset My Password
5. An email containing a link to reset your password will be sent to the primary email address listed on your main Pair Networks account
Change Your Password
If you want to reset your password from inside the Account Control Center, visit the Changing Your Password article to figure out how.